Omantel Research Fund
In 2017, Omantel entered into a partnership with Sultan Qaboos University to promote scientific research in the fields of ICT and Nanotechnology in support of the efforts made to develop scientific research in Sultanate of Oman.
Omantel's research funding is part of the company's commitment to the nation and aims to support the country's aspiration to march toward a knowledge based economy wherein the financial support by Omantel will contribute to the nationwide effort in boosting the country's ranking in the UNESCO's Global Innovation Index through the University/industry research collaboration index, knowledge creation index and the Gross expenditure on R&D financed by business enterprise as a percentage of total gross expenditure on R&D.
Partner: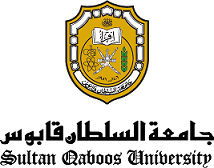 Expected Beneficiaries:
4- 6
researches / year
Support for CSR initiatives
We are proud to be a key contributor in supporting numerous national CSR programs and initiatives. To assist in evaluating your proposal, please complete this application form.