Hour of Code
Believing its strategy to bridge the digital divide, Omantel has conducted in Muscat and Salalah governorates in cooperation with the Engineering Village "Hour of Code" which is a global campaign that seeks to reach tens of millions of children in more than 180 countries around the world,
where programming lessons are provided in more than 40 different languages, these lessons were prepared in a simplified and practical way in order to develop the programming skills of our children in a fun and simple manner where the participants spend an hour learning the basics of programming by the "Together Volunteering team" consisting of Omantel employees in addition to the Engineering Village team. The idea behind the initiative is to instill the principles and basics of programming in Youth to keep pace with latest technologies.
Photo gallery
استوديو الصور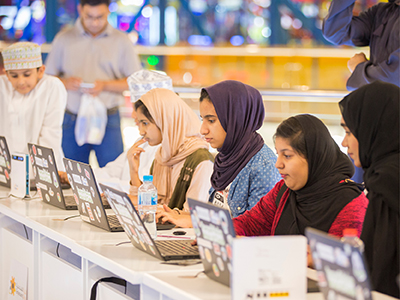 Partner:

Beneficiaries:
520
Children
Support for CSR initiatives
We are proud to be a key contributor in supporting numerous national CSR programs and initiatives. To assist in evaluating your proposal, please complete this application form.