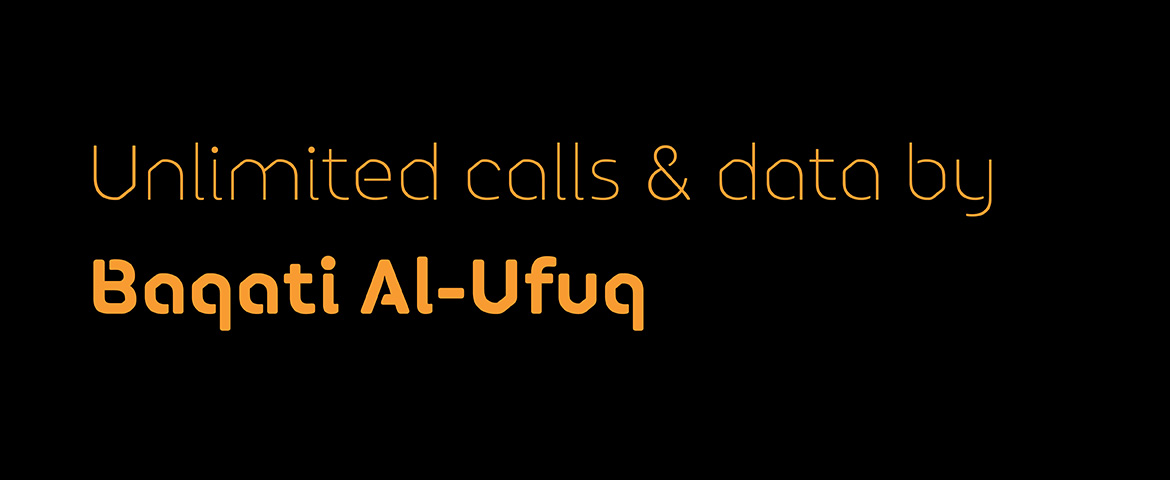 Say 'Hi' to unlimited usage with 'Baqati Al Ufuq'.
Plan Lifesytle Benefits:
Unlimited data
Unlimited national calls to all networks
Unlimited SMS
Dedicated account manager
5GB data roaming worldwide
300 roaming receiving minutes
40% discount on Int'l calls
24/7 dedicated call centre – 1221
Priority service across all our outlets
Concierge services
Road assistance
Airport lounge access (Muscat & Salalah airport)
Monthly subscription of RO 99 (on a 24-month contract)
OMR 200 discount on Smartphone
Subscribe now by filling below form and we will contact you within 24 hours.
For more details about our Al-Ufuq programme, visit https://www.omantel.om/en/alufuq
Terms & conditions:
In case of downgrade, termination, change to prepaid or change of ownership during contract period, early exit fees will apply as following: 8.25 OMR X Remaining no. of months from the contract.
Roaming data can't be used for satellite and in flight romaing.
Customer needs to sign a 24-month contract term to avail this offer.
Customer shall be eligible to the OMR 200 discount after 6 months of good payment history.