Virtual Private Servers - High Managability & Stability | Omantel
Actions
Manage your Internet-based application hosting in a secure multi-tenant, enterprise grade environment backed by stringent service level guarantees.
Our VPS Hosting solutions are built on the industry leading ESXi & vSphere virtualization platform. Omantel ICT VPS Hosting offers the highest level of managability, stability and performance available for virtualized environments.
Omantel VPS Hosting are based on:

State-of-the-art virtualization solutions
Clustered and high performance servers based on unified computing systems
Enterprise grade Storage and customer can choice of provisioning based on SAS, SSD and NL-SAS disks.


Packaged with Omantel's Fixed Broaband and IP Solution.


The resources are dynamically assigned and reassigned based on user demands. Resources include storage, processor, memory, antivirus, firewall protection, DNS services, usable IP address and Industry grade Internet services. There are also options to scale up vCPU, RAM, Bandwidth and storage via our customized package offerings.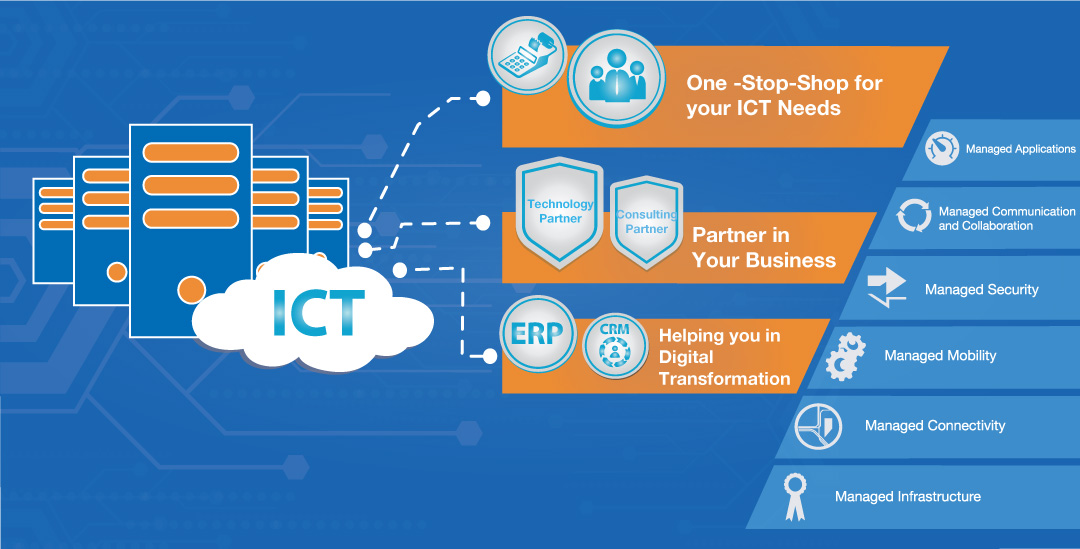 | Particulars | Package 1 | Package 2 | Package 3 | Package 4 | Package 5 |
| --- | --- | --- | --- | --- | --- |
| vCPU | 1 | 2 | 2 | 4 | 4 |
| Memory | 2 GB | 4 GB | 8 GB | 8 GB | 16 GB |
| Storage | 50 GB | 100 GB | 200 GB | 200 GB | 500 GB |
| Shared Security | Basic Firewall and Netwrok Services | Basic Firewall and Netwrok Services | Basic Firewall and Netwrok Services | Basic Firewall and Netwrok Services | Basic Firewall and Netwrok Services |
| Enhanced Security | External VA | External VA | External VA | External VA | External VA |
| OS option | Windows or Linux | Windows or Linux | Windows or Linux | Windows or Linux | Windows or Linux |
| Antiivirus | Included | Included | Included | Included | Included |
| Data transfer | Umetered | Umetered | Umetered | Umetered | Umetered |
| Public IP | Included | Included | Included | Included | Included |
| Internet | Included | Included | Included | Included | Included |
| SLA | 99.9% | 99.9% | 99.9% | 99.9% | 99.9% |
Optional Services
Web Application Firewall (Silver Package)
Load Balancing Services
Internal VA Pre server IP
Application Scanning - Annual
SSl Certification (Basic)
Cpanel or Plesk License
Additional Storage per 100 MB
DB (SQL per 2 core Pack)
Additional 2vCPU
Additional 2vRAM